Marshall continues to create great new tools for DSLR shooters. They sent over the new V-LCD50 HDMI-only 5 inch monitor made specifically for cameras like the Canon 5D and 7D. Listing for $599 and featuring professional functions like a peaking filter (for focus) and false colors (for exposure), this little monitor packs a lot of muscle in a small package. The price puts it way below Marshall's 7" which is the next level up in the professional HDMI range.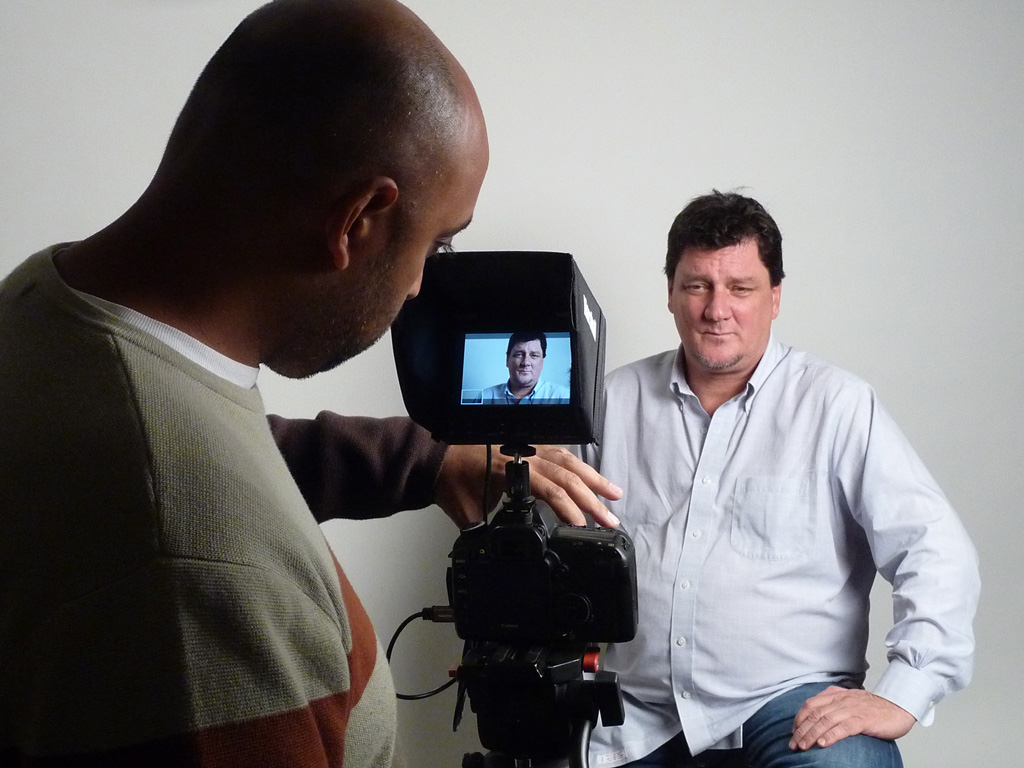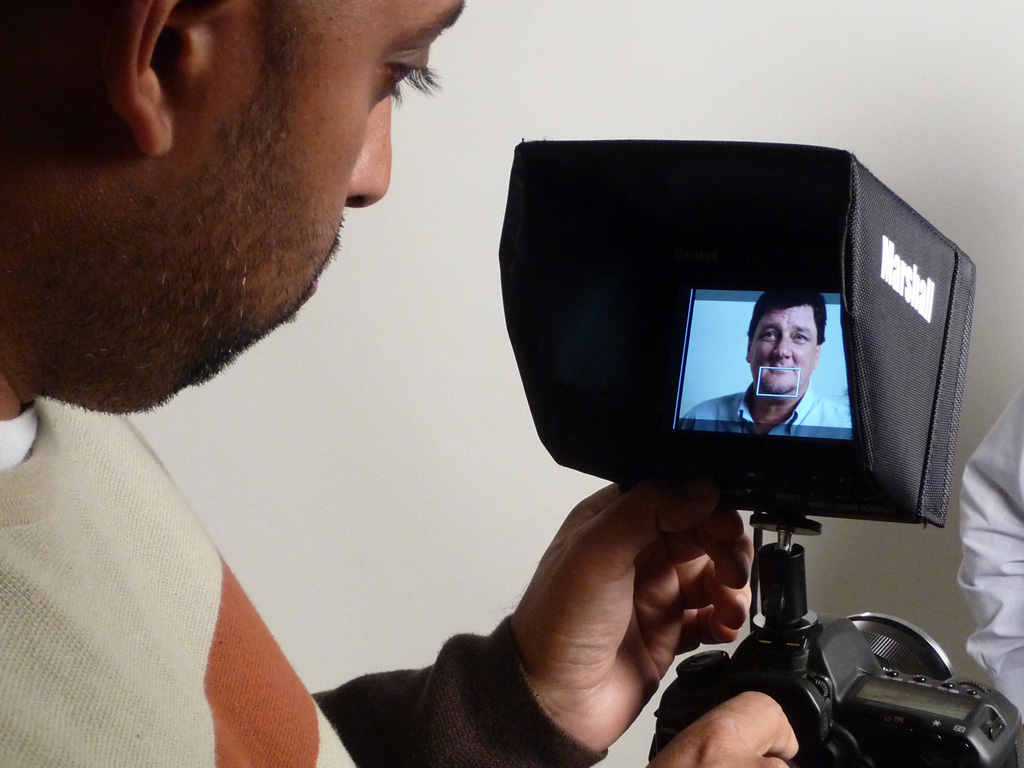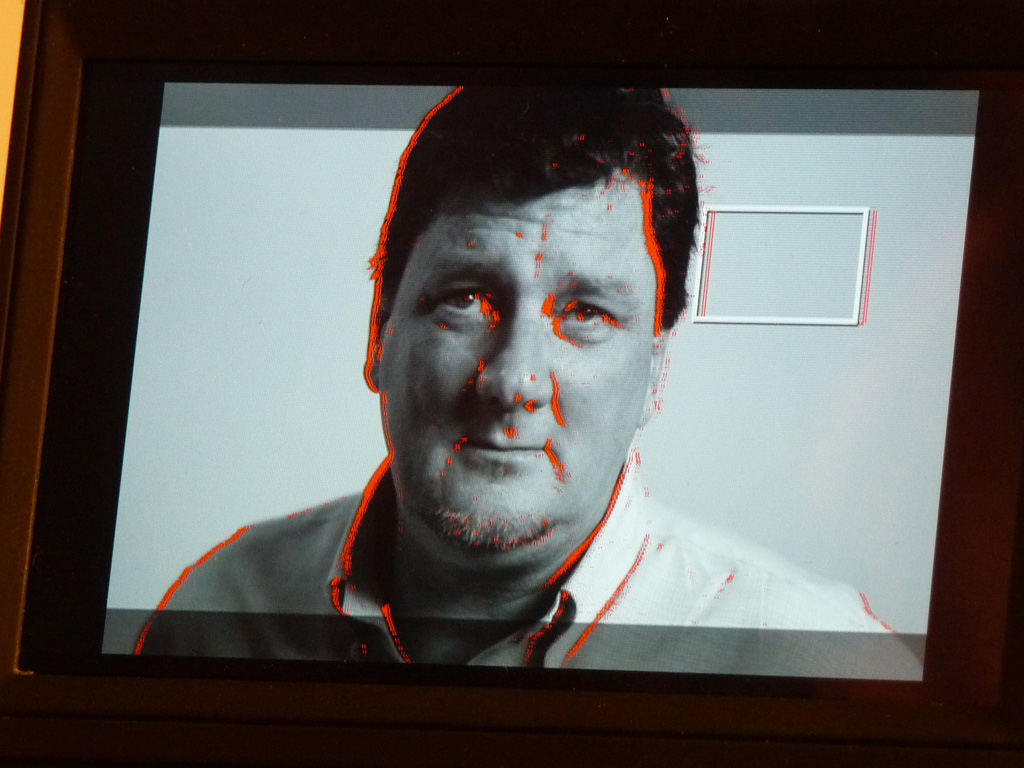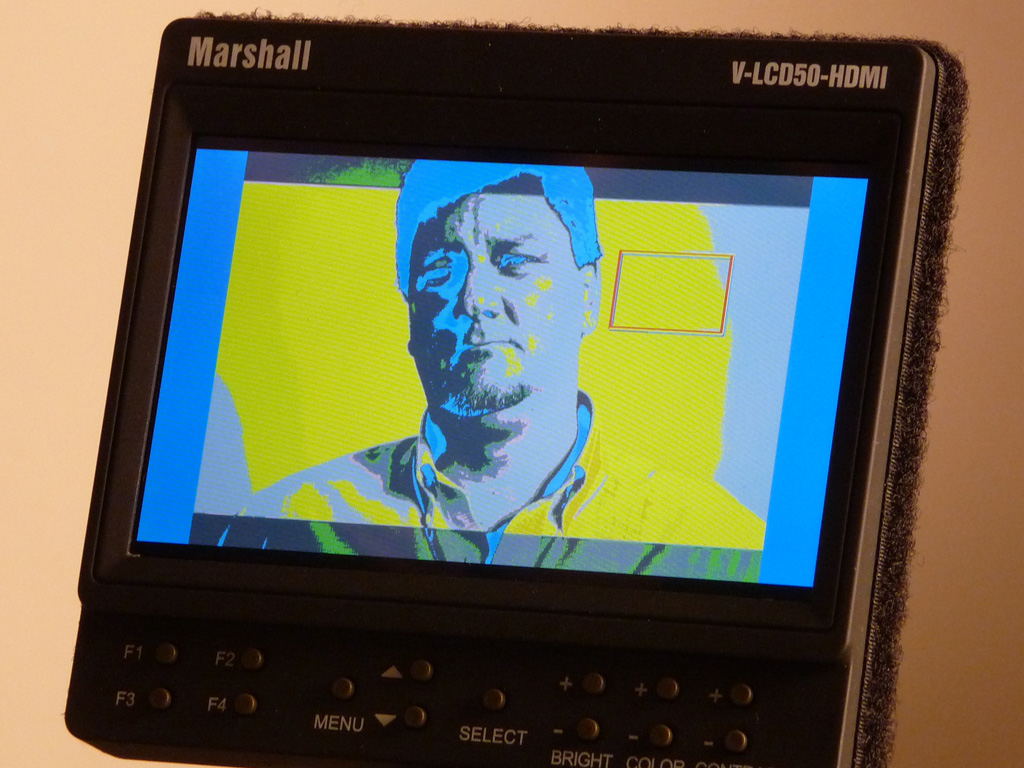 The resolution of the monitor is 800x480, which seems low but is actually more than enough to get critical focus. I was able to easily check the image and focus on my model John. During recording on a 5D, the monitor automatically fixes the ratio of the image displayed as the resolution drops down from 1080i to 480p over the HDMI cable. As for the image - I was able to match it to the image on the LCD on the back of the camera. I only fully trust the built-in LCD image because that's what the camera is balanced to, but this monitor was pretty darn close, giving me confidence in the display.
The optional hood fit perfectly and I could see the benefit of it in outdoor situations. Using the included adjustable camera mount, I was able to position the monitor so that I could easily view it flipped up to 90 degrees. Finally, I can shoot from low angles without getting on the ground to see the LCD on the back or without dealing with a monitor solution that is heavier than the camera itself.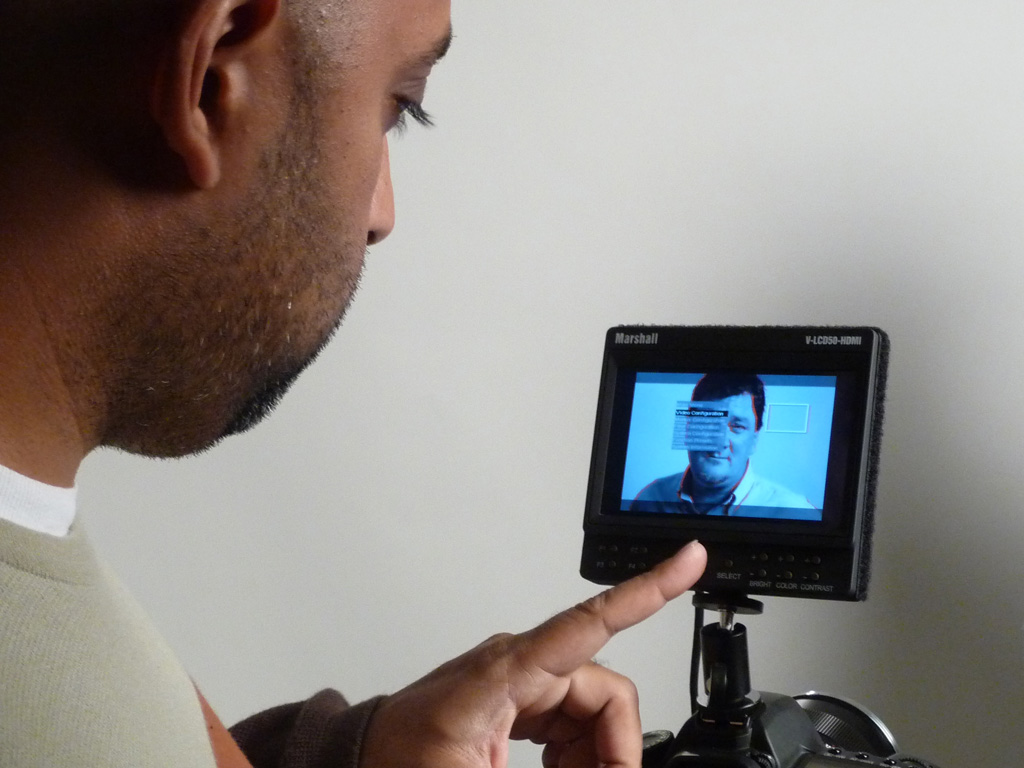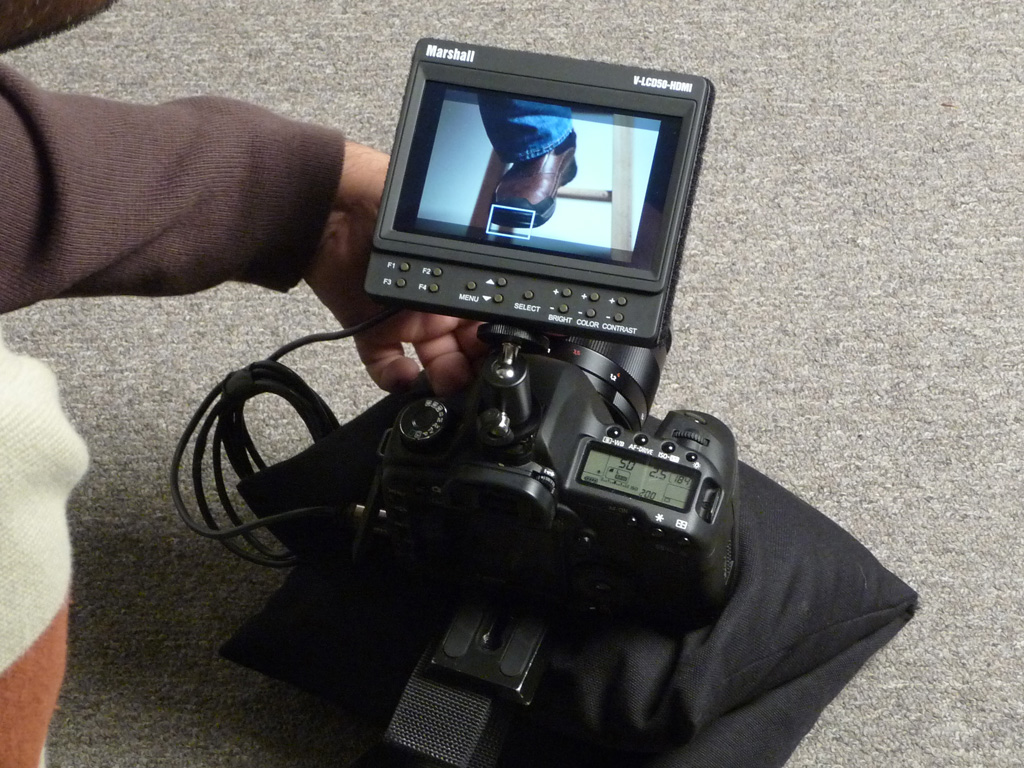 Lightweight, well-built and full of professional adjustments, this monitor definitely impressed me. It almost feels like this 5" was built for this camera and definitely adds functionality sorely missing from a non-moveable LCD on the back of the camera. For those shooting with just one on-board monitor, this is a great solution. The only issue I've has so far with the monitor is the battery life if powering off AA batteries. It's not long and I'm glad they included a power supply. I'll be adapting my monitor with a Sony or Panasonic camcorder battery plate so that I can get some extended use out of this cool little monitor.
Coming soon...notes from the field. More info about the monitor: http://www.lcdracks.com/monitors/V-LCD50-HDMI.html
Snehal Patel
Director/DP
www.FearlessProductions.tv