Cinematographer Peter Holland needed a handheld setup for an energetic production. I put together this handheld rig for him that uses some Zacuto pieces and some RedRock parts. It's a fact that now-a-days, a lot of stuff is Frankensteined together whenever we're on set. It's very common to see components from a dozen manufacturers on one rig.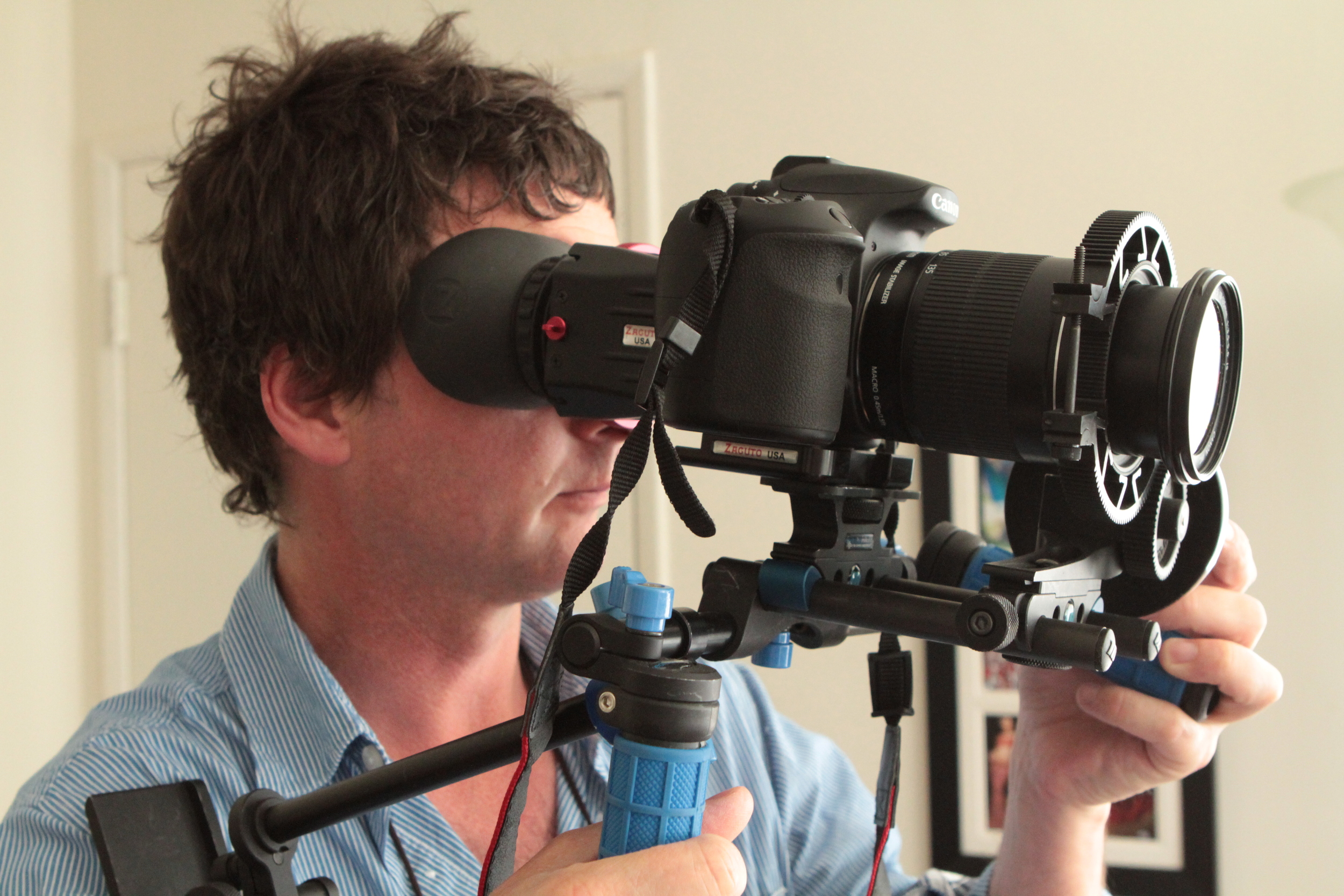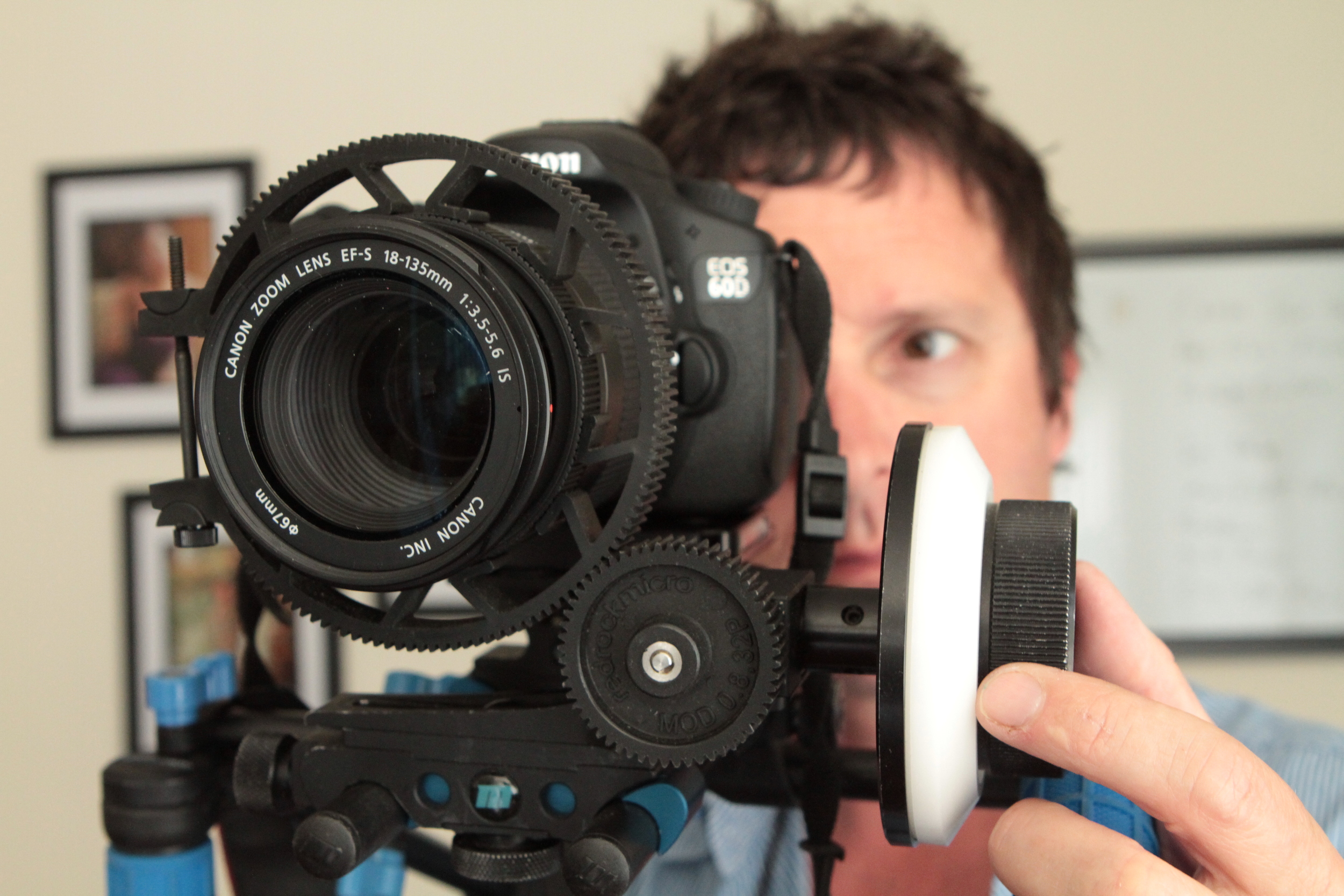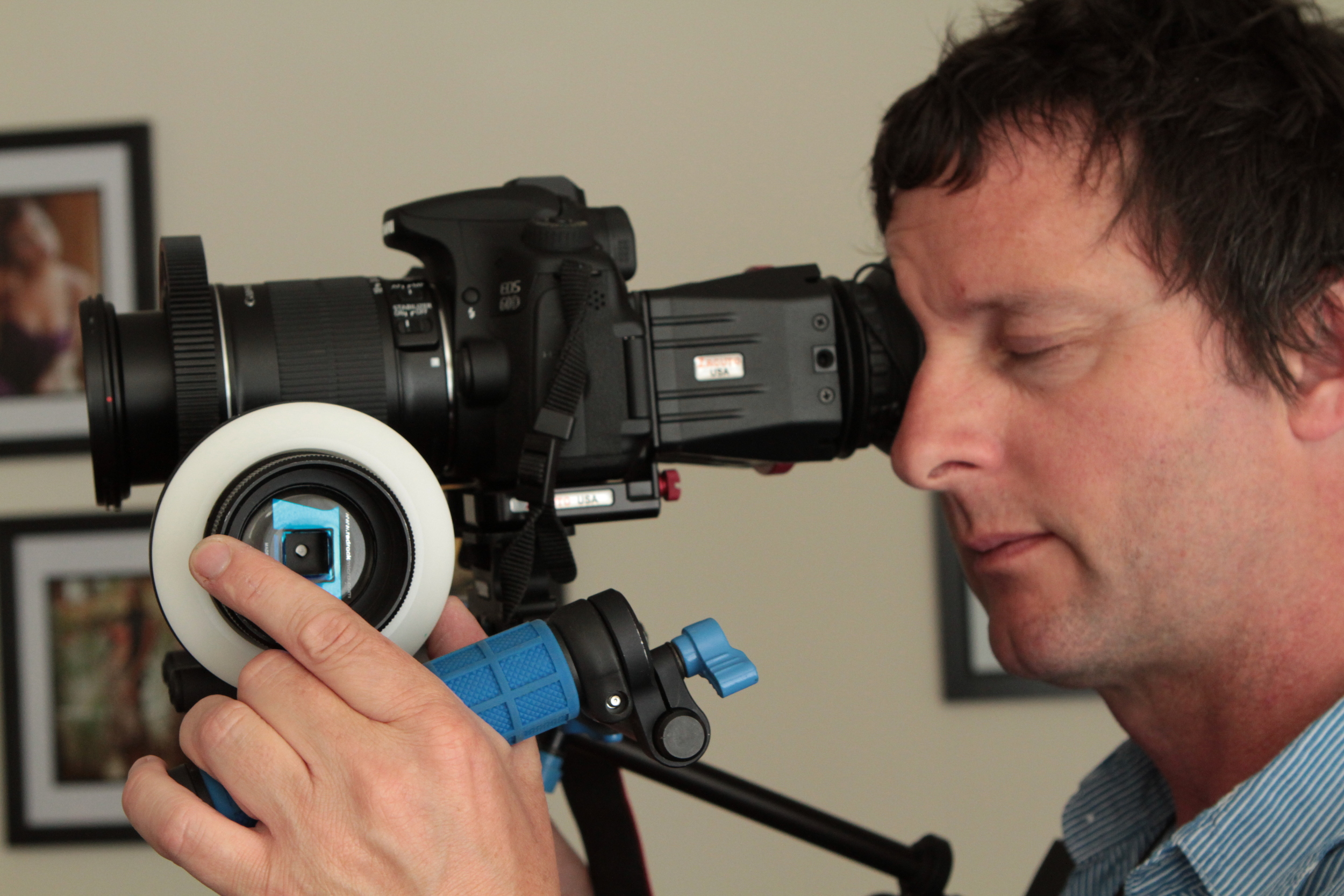 I find the Zacuto 2.5x viewfinder to be the eaisest to use with really clean image and functioning diopter. The viewfinder can be held in place by the quick-release top plate off the Zacuto Z-DSLR-B DSLR Base Plate
. This quick-relase plate can attach to the Redrock Micro DSLR Baseplate on a handheld rig like this modified Redrock Micro "Captain Stubling" With Follow Focus Unit
.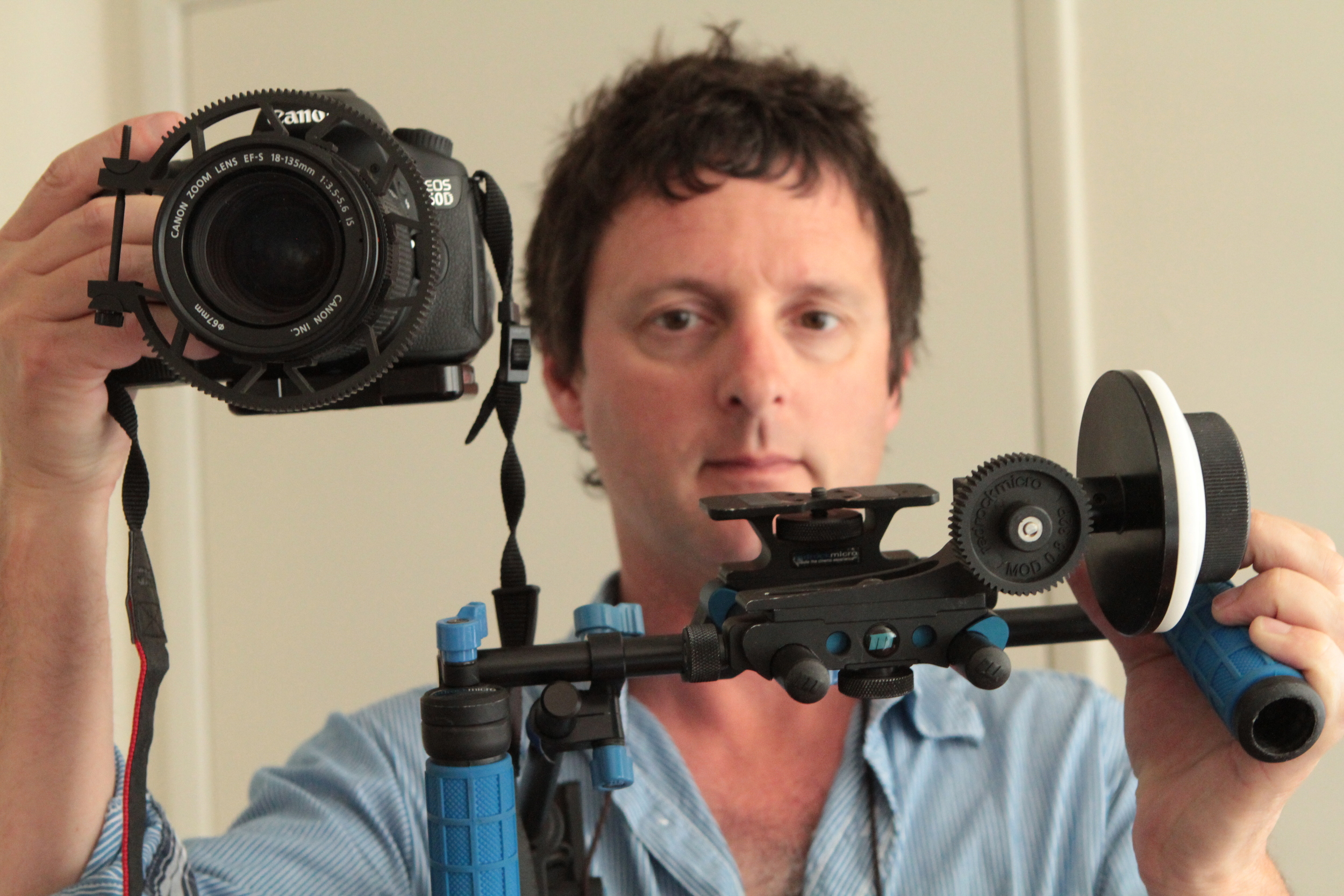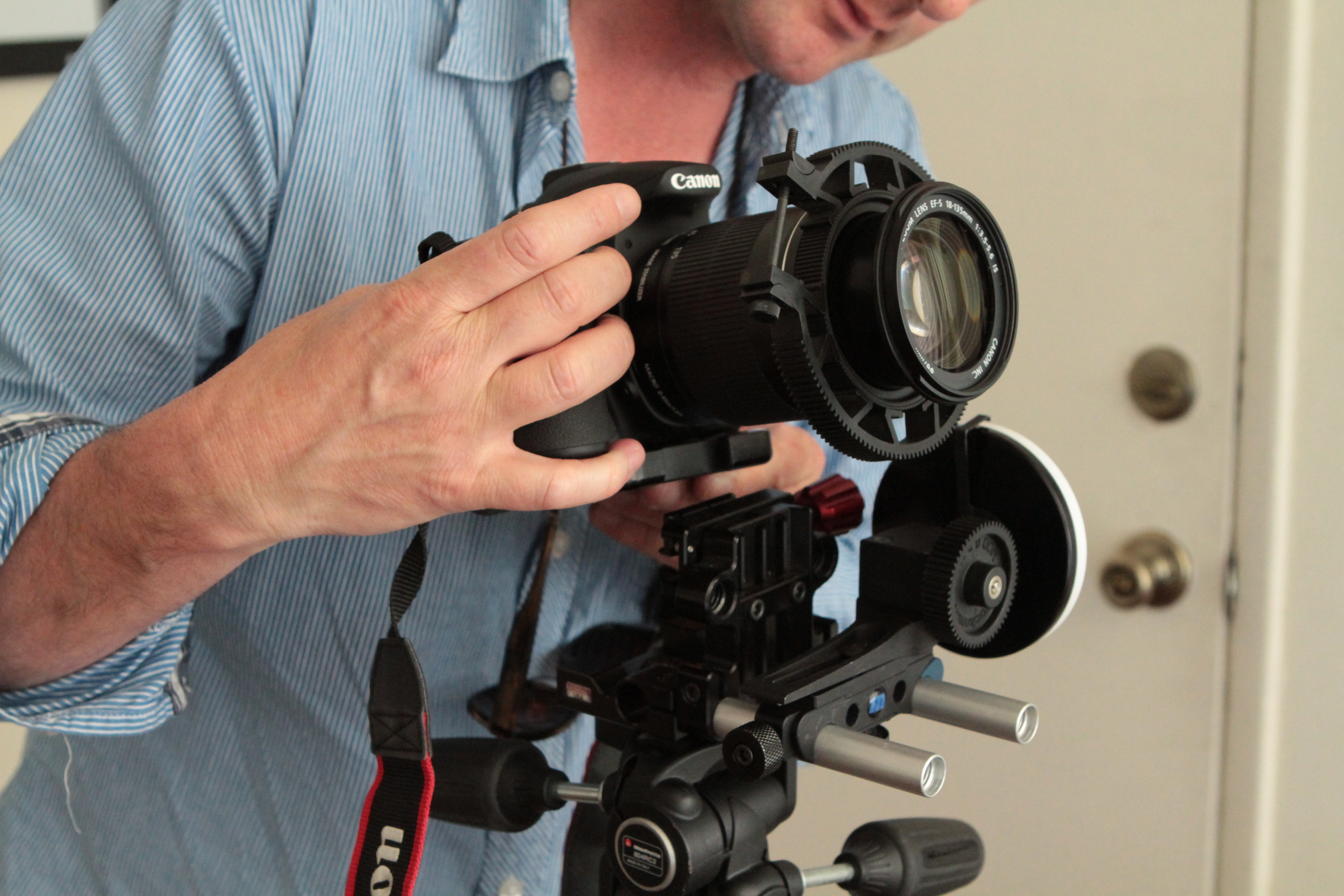 Here's how this simple setup comes in handy when going from handheld to tripod mount. Now the quick-release plate can be slipped onto the rest of the baseplate on your tripod. Add a monitor, like the cool Marshall V-LCD50-HDMI 5 Inch LCD Video Monitor and you have a pretty nice studio-style setup.
Ain't it nice when all the manufacturers play nice? Thank goodness for standarization and forward thinking!
At the Canon Boot Camp this Saturday, May 21st - We'll be giving away a Redrock Stealth nano DSLR Rig
, a couple of BeachTek DXA-SLRs, Cam Caddies and demoing a lot of new lenses, equpiment and even shooting a scene with actress Laureen Trujillo.

Snehal Patel
FearlessProductions.tv