I've been using the RedRock DSLR Field Cinema Deluxe Bundle for both my work and for demonstrating in the Canon DLSR Boot Camps (www.canonbootcamp.com).  This is a shoulder-mount rig that holds allows you to shoot steady video, comes with a follow focus and is designed to be used with an external monitor.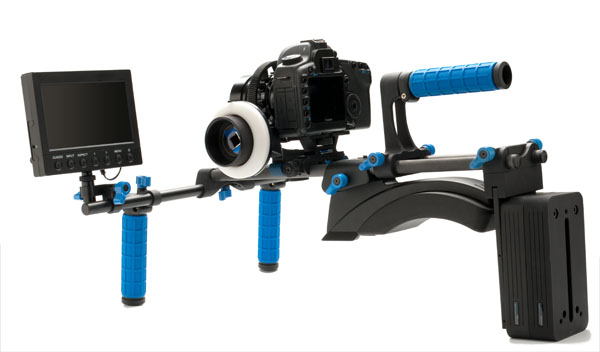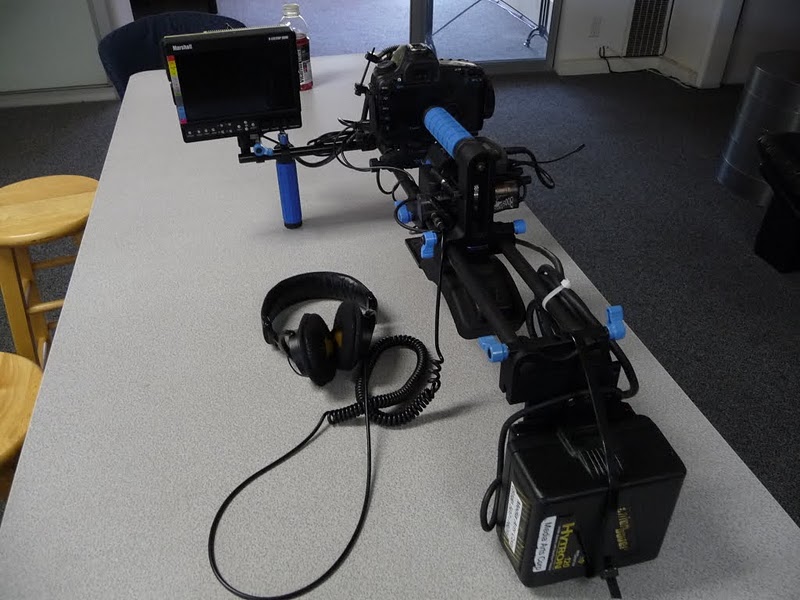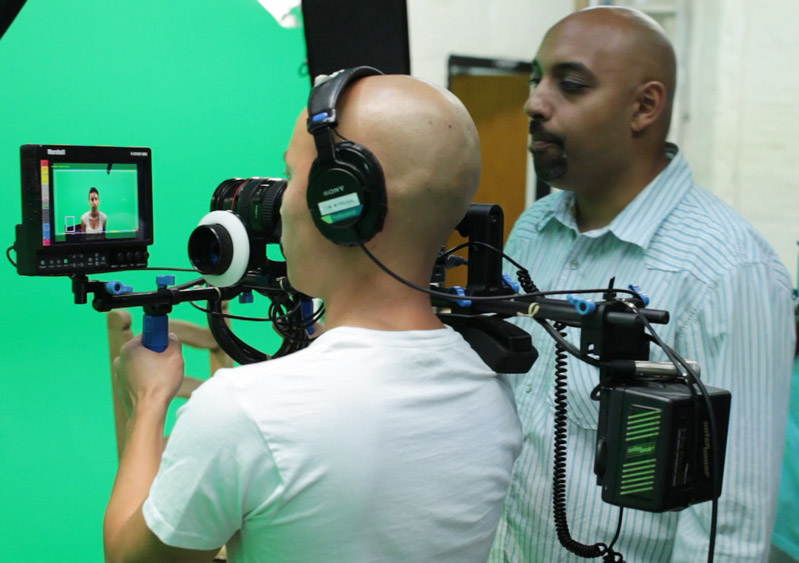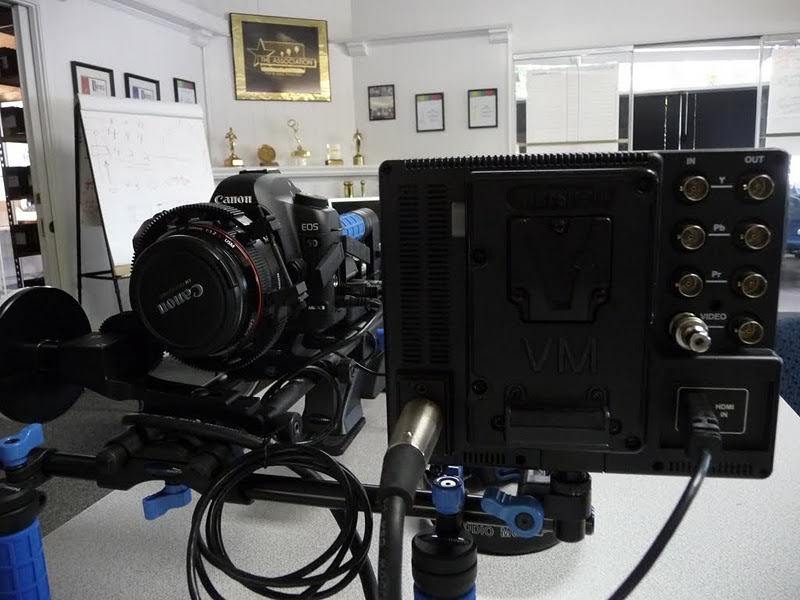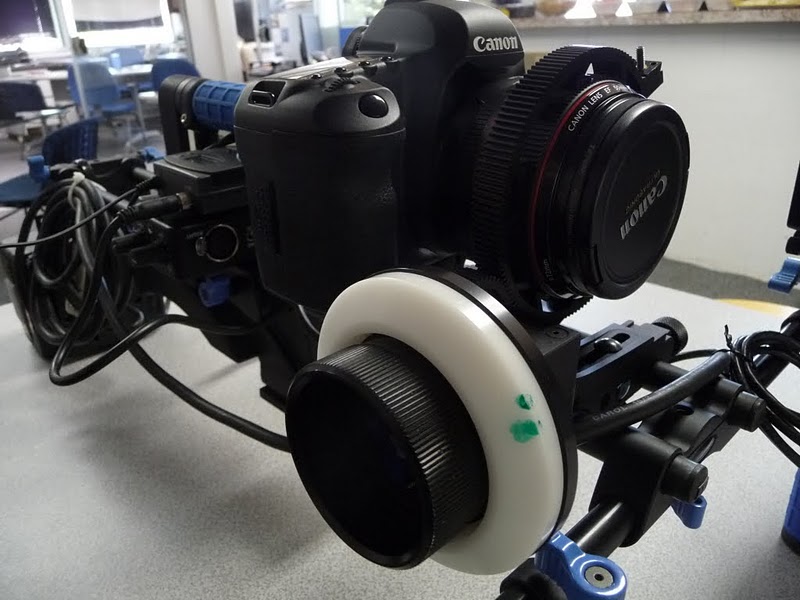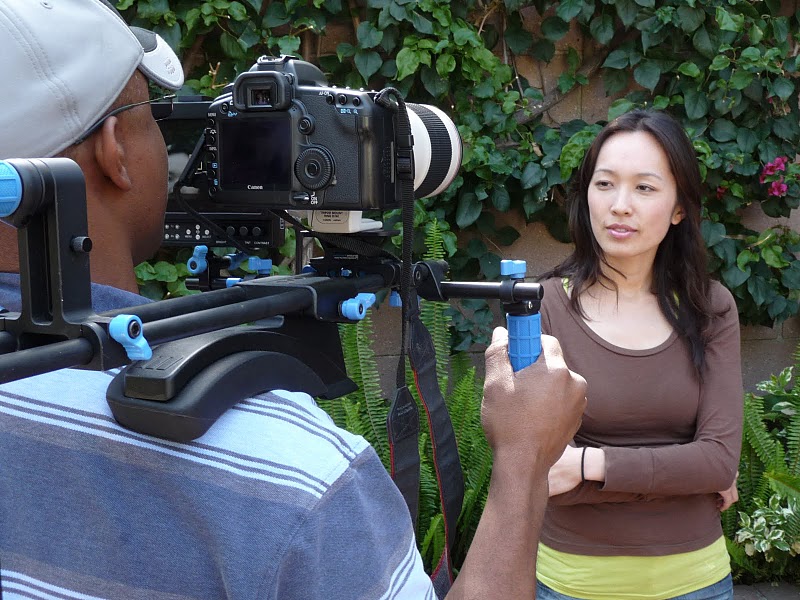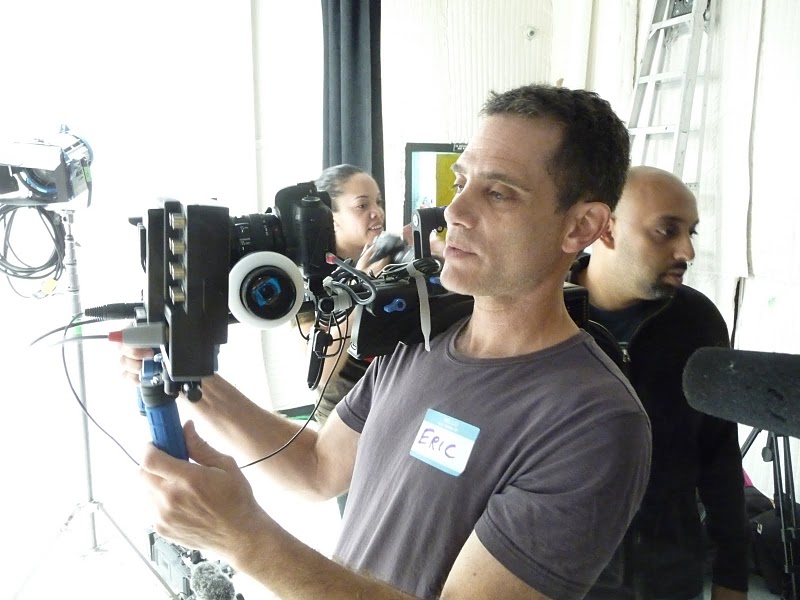 Here are 5 reasons I love this rig:
1. Ergonomics - even with a full complement of accessories, the Deluxe rig balances well on the shoulder.
2. Ease of use - not only are the parts easy to put together, the rig can also be quickly mounted to a tri-pod for locked-down filming. 
3. Quality fittings - RedRock is known for making quality parts that really feel solid.  Because their gear is made of precision-machined aluminum I haven't had any problems with plastic parts breaking or threads wearing out no matter how hard I work the rig.  Besides blue is my favorite color!
4. Adaptability - for example, with the addition of RedRock's focus ring adapters, still lenses can be made to work with the follow focus.  Also for lenses like the new Zeiss CP.2s, you don't have to run out an get a new follow focus because the on-board one works perfectly.  Also the rod system works with other manufacturers' accessories.
5. Hack-ability - we were able to swap out the counterweights that came with the rig and mount a battery plate for Anton-Bauer batteries instead.  The battery is hooked up to the Marshall 7", providing hours of use plus it eliminates the need for a batter pack on the back of the monitor. (RedRock offers a battery plate of their own design for the same purpose.)
Don't take my word for it.  Go check out the rig for yourself or rent it for a shoot. 
Snehal Patel
DP/Director