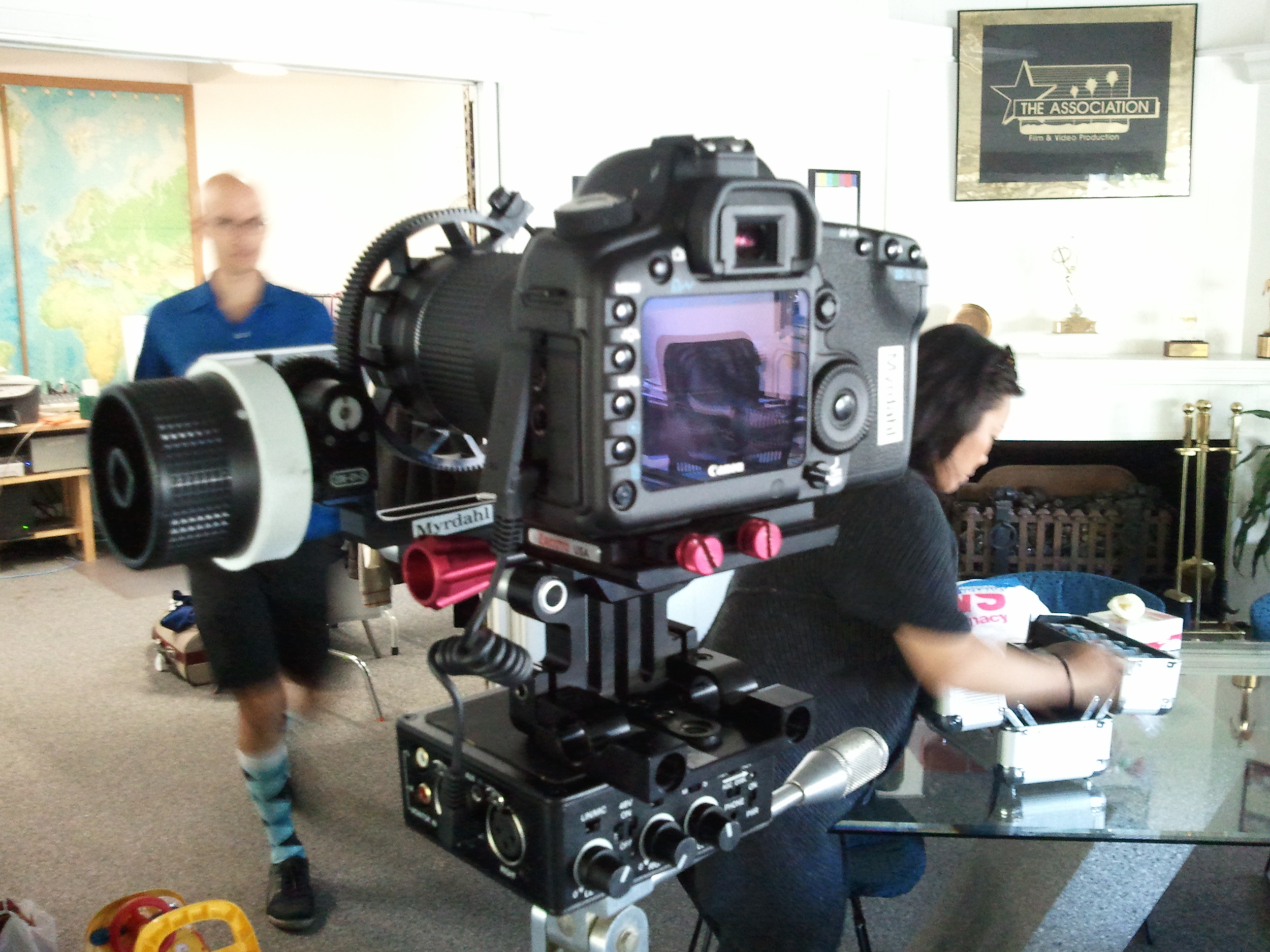 This is all I need to do a video shoot with audio on the Canon 5D.
Here we have the 5D with a Bechtek DXA-SLR audio adapter, a Zacuto baseplate and rails, a Chrosziel follow focus and Redrock gear ring for the Canon zoom lens.
Small, light setup for a comedy web video series with Smooth-E (www.smoothe.tv).  Filmed at the Association with gaffer Tom Myrdahl.
Snehal Patel
Director/DP
FearlessProductions.tv