When I was asked by Universal Cargo to create an original comedy web series that would bring attention to their award-winning shipping services, I jumped at the chance to come up with something new and different. The idea behind any good branded entertainment is to get people to stay on the web page longer by keeping their attention. Also, integrating branding without being annoying is an art form and I was up for the challenge.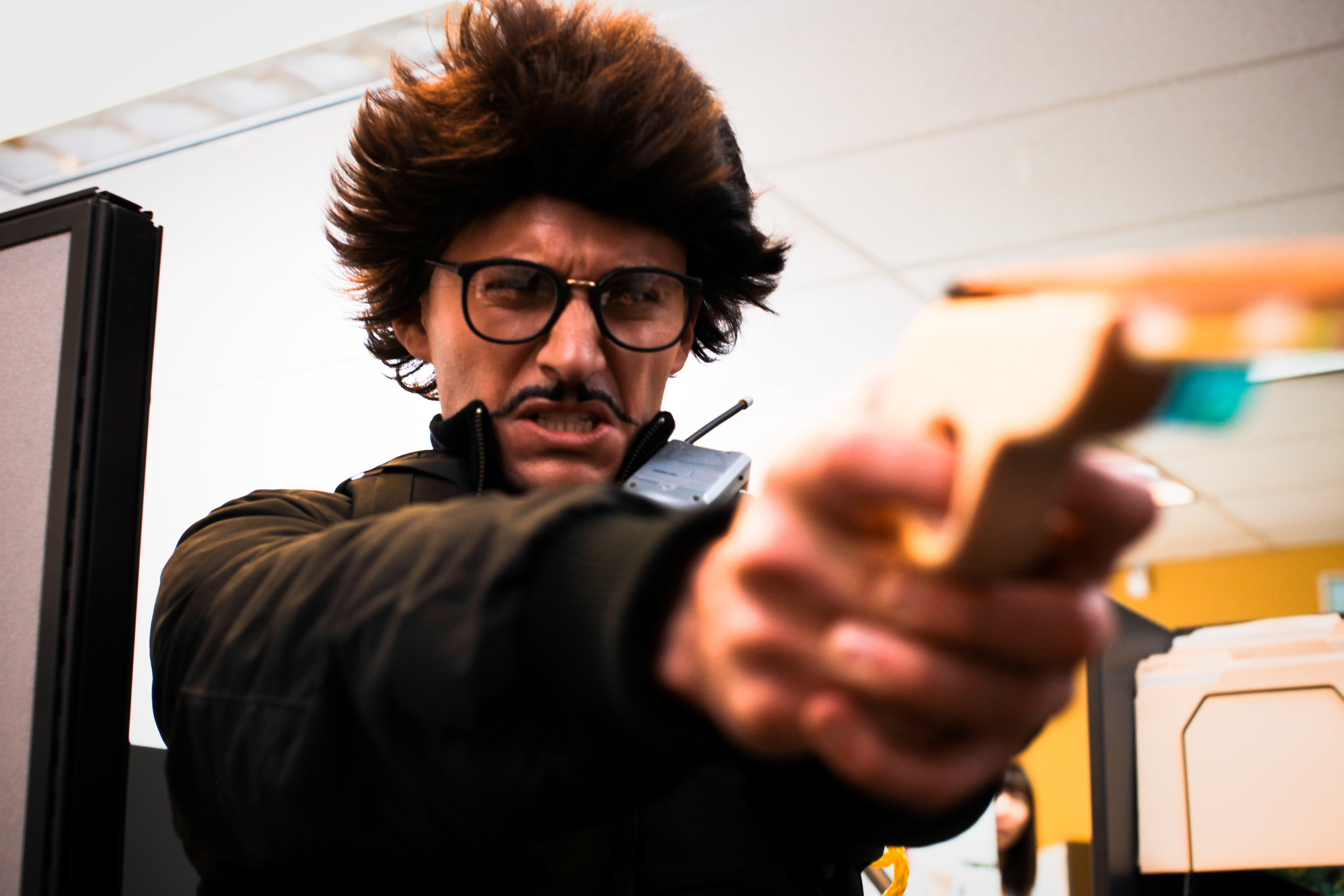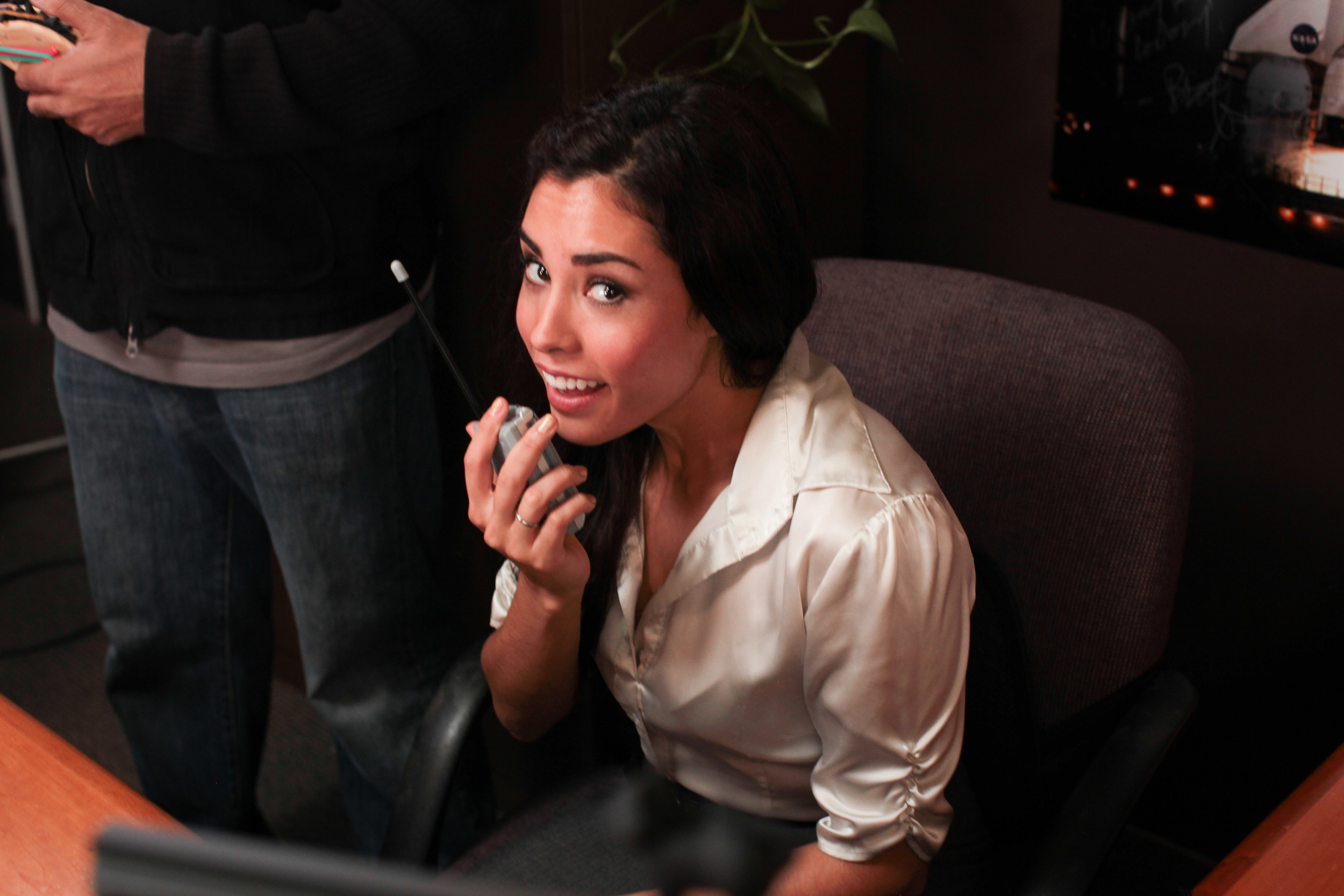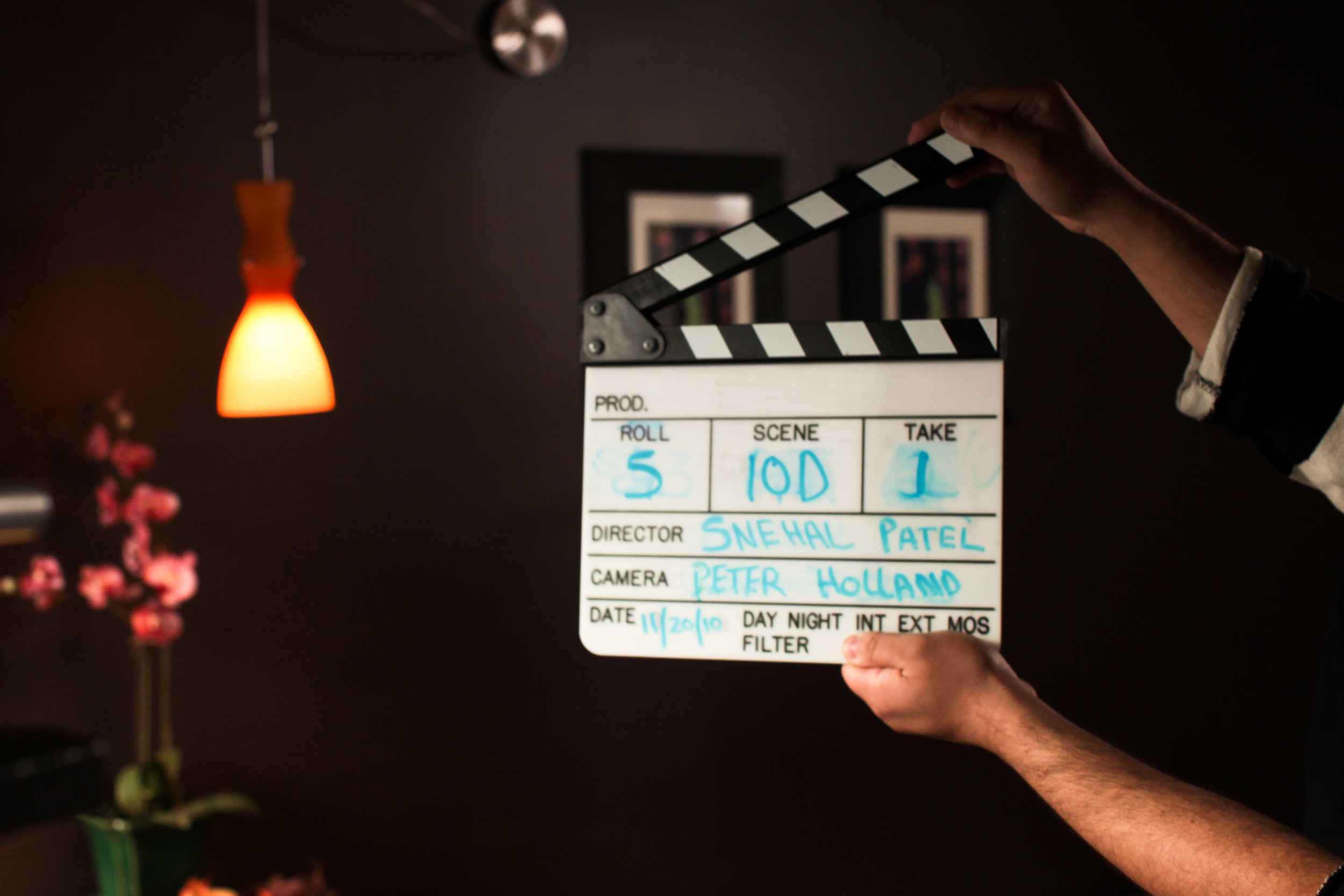 I turned to actor/comedian Eric Schwartz (aka Smooth-E), a super creative force with whom I have worked on a series of successful comedy viral videos. Using a few references I put together, we went about writing a show about a nutty office worker named Eggie Egbert Green who works at Universal Cargo as the Office Supplies Manager or OSM for short. Eric was to star as Eggie, a character he brought alive with his spot-on performance and clever dialogue.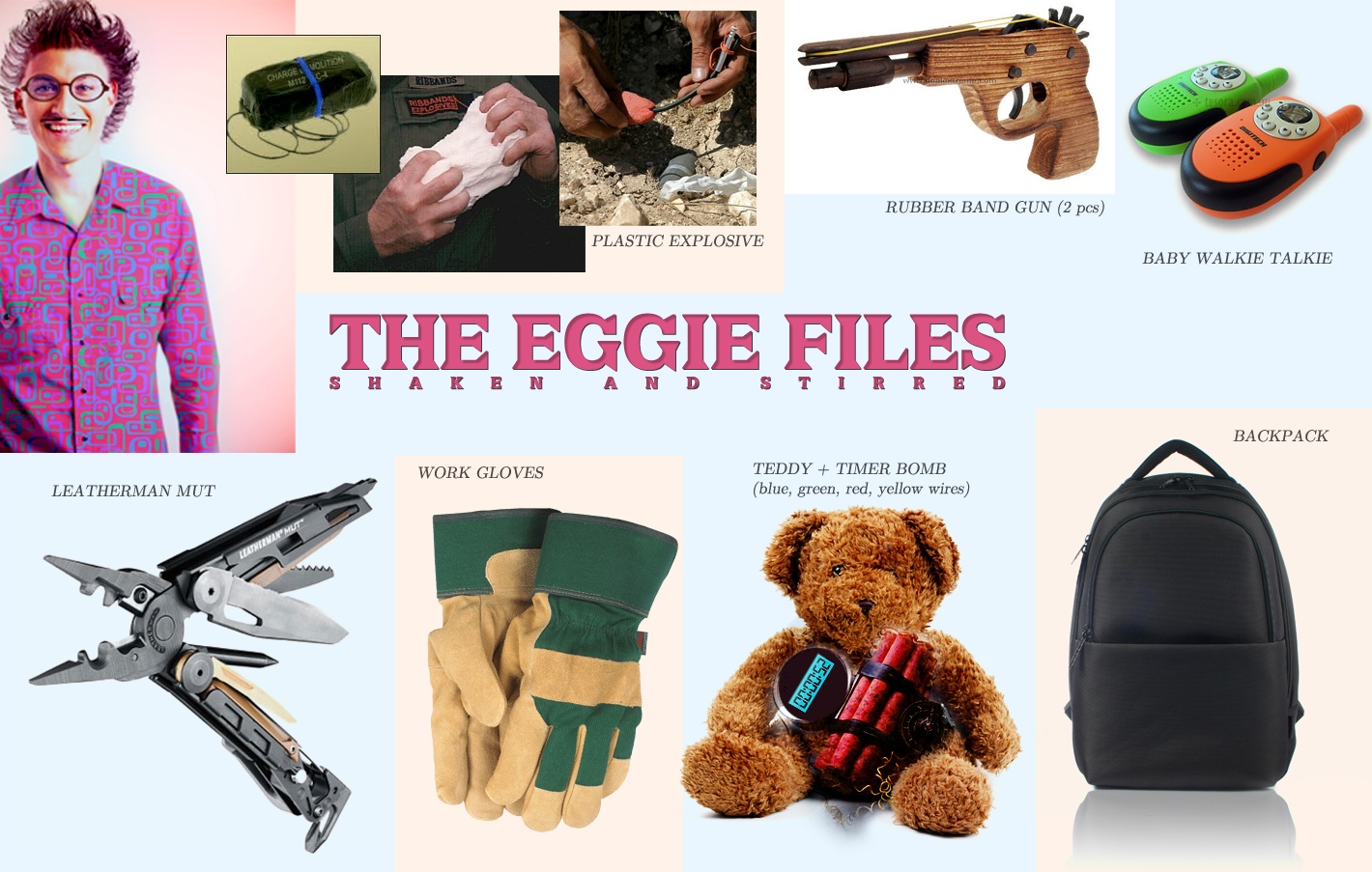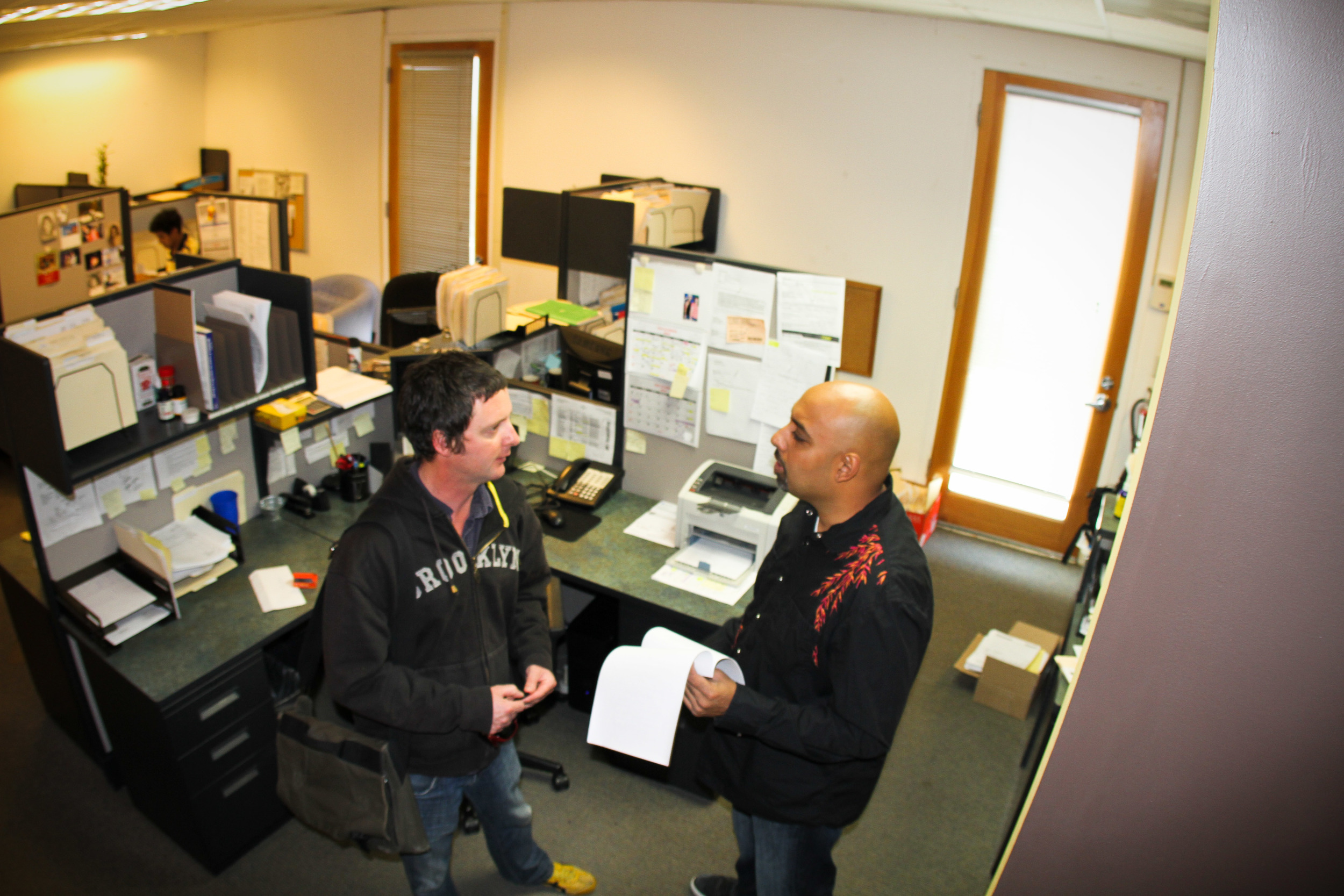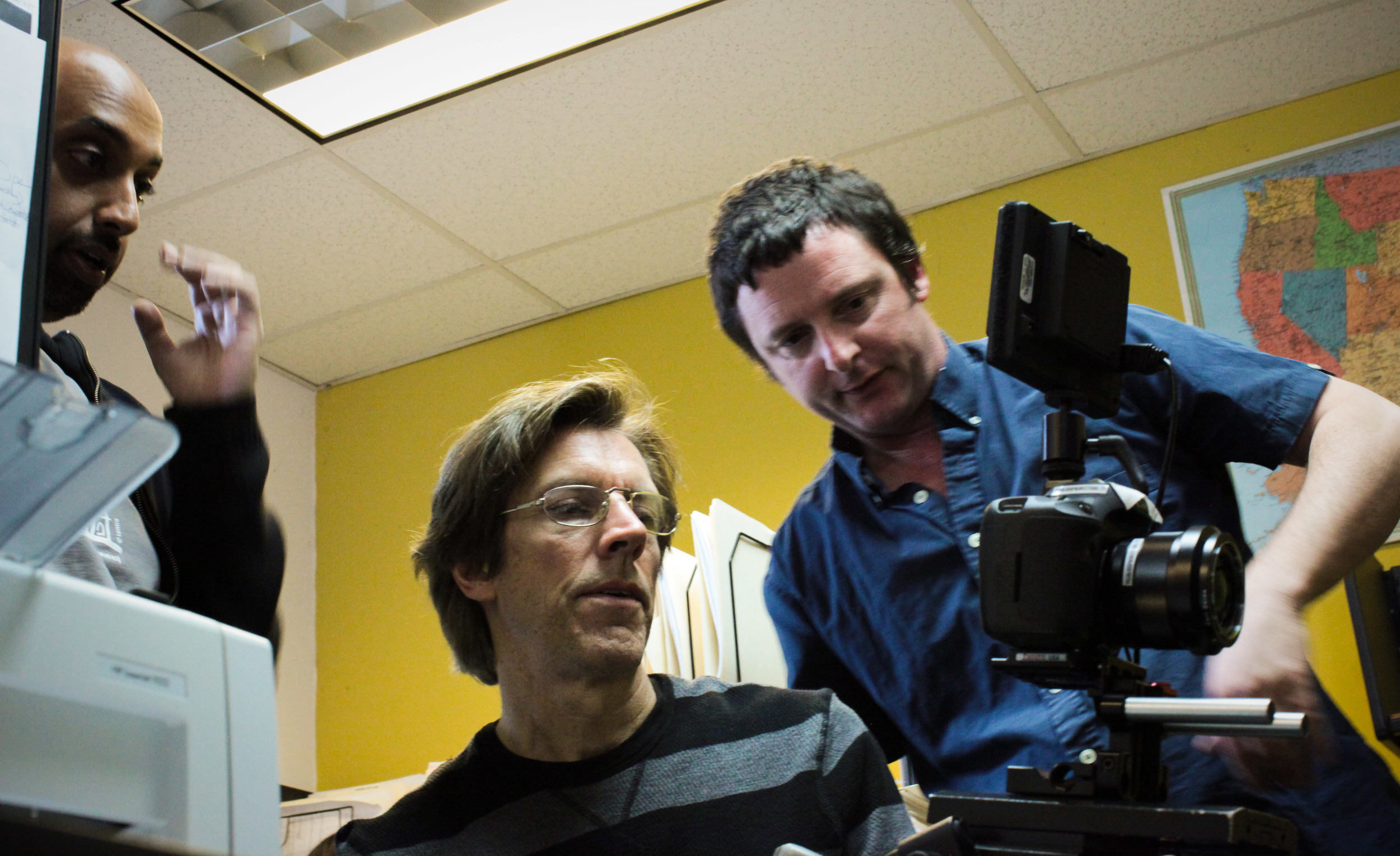 Once the scripts for the first two episodes of the series was completed and approved, I put together a talented crew that would help make the show happen. Producer Thomas Marcus George (who also edited both episodes) helped with the look of the project, compiling found images and references for everything including the characters, props and production design. I had worked with internationally renowned cinematographer Peter Holland on a number of projects, including a music video we filmed together using a Canon 5D with available lighting. This time, we opted to use two Canon 7Ds (provided by Canon) and Zeiss ZE prime lenses (provided by Zeiss) for this project. The ZE primes are still lenses but they are actually faster than the CP2s and have a fantastic image. We utilized the new 5" monitor by Marshall as well as the Micro Pro LED light from LitePanels. Thanks for all the support guys!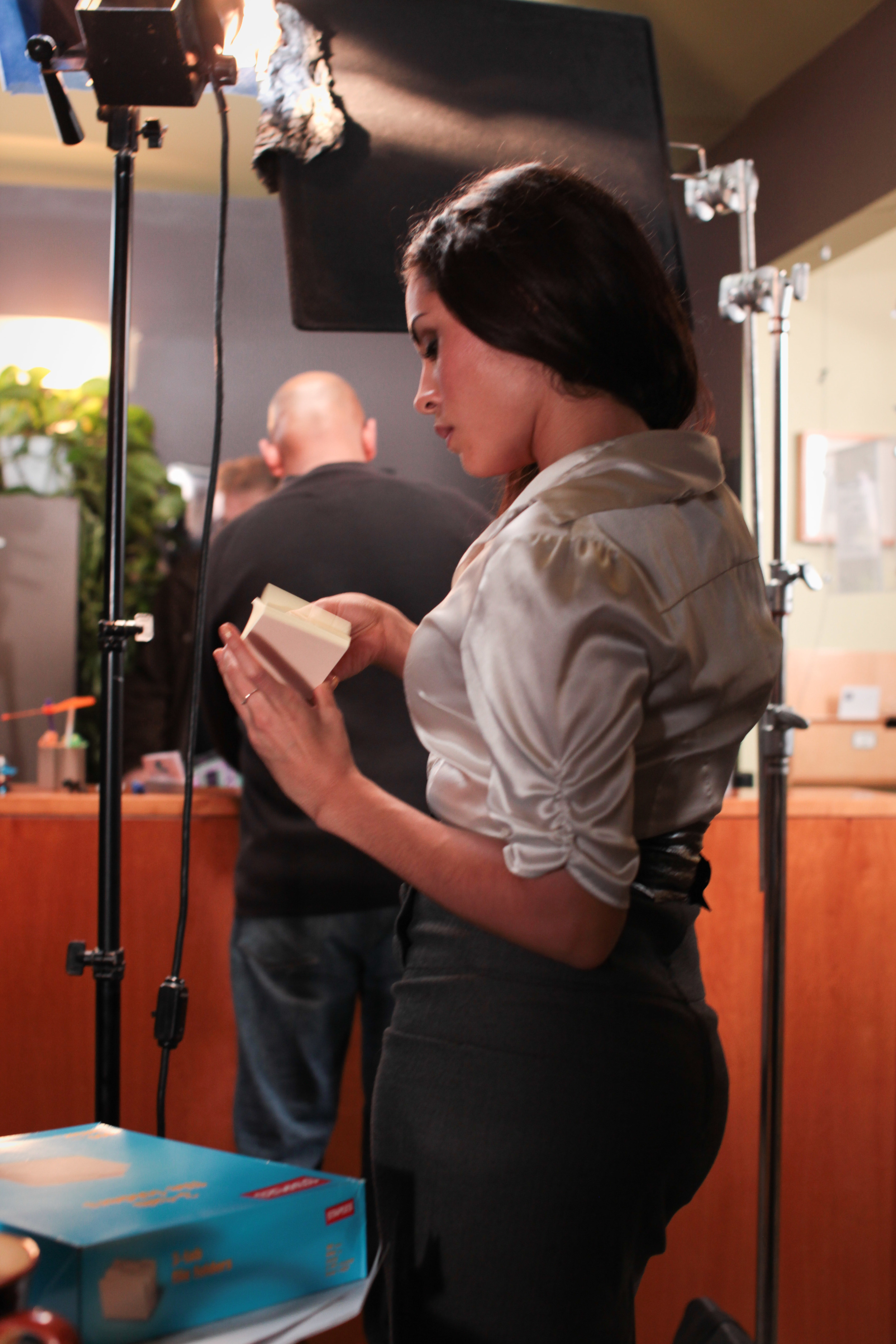 Tom Myrdahl, who has lit a bunch of DSLR projects for me, brought his lighting package which included Kinos and tungsten. He didn't need to use much equipment, which kept our set flexible and efficient. We were able to move very quickly, bagging ten minutes of content in two days. A lot of that has to do with the camera system. As you can see from the camera being operated by Jefferson Miller, a lot of times the camera was just on a tripod without any rigging. Aside from the occasional follow focus or the 5" monitor, not much was added to the cameras. By using two cameras for filming all of our scenes, we were able to achieve the "24" look we wanted to parody. An ode goes out to Rodney Charters for turning me onto DSLRs and shooting my first Canon 5D project, Indian Gangster. Rodney, we bit "24" in your honor.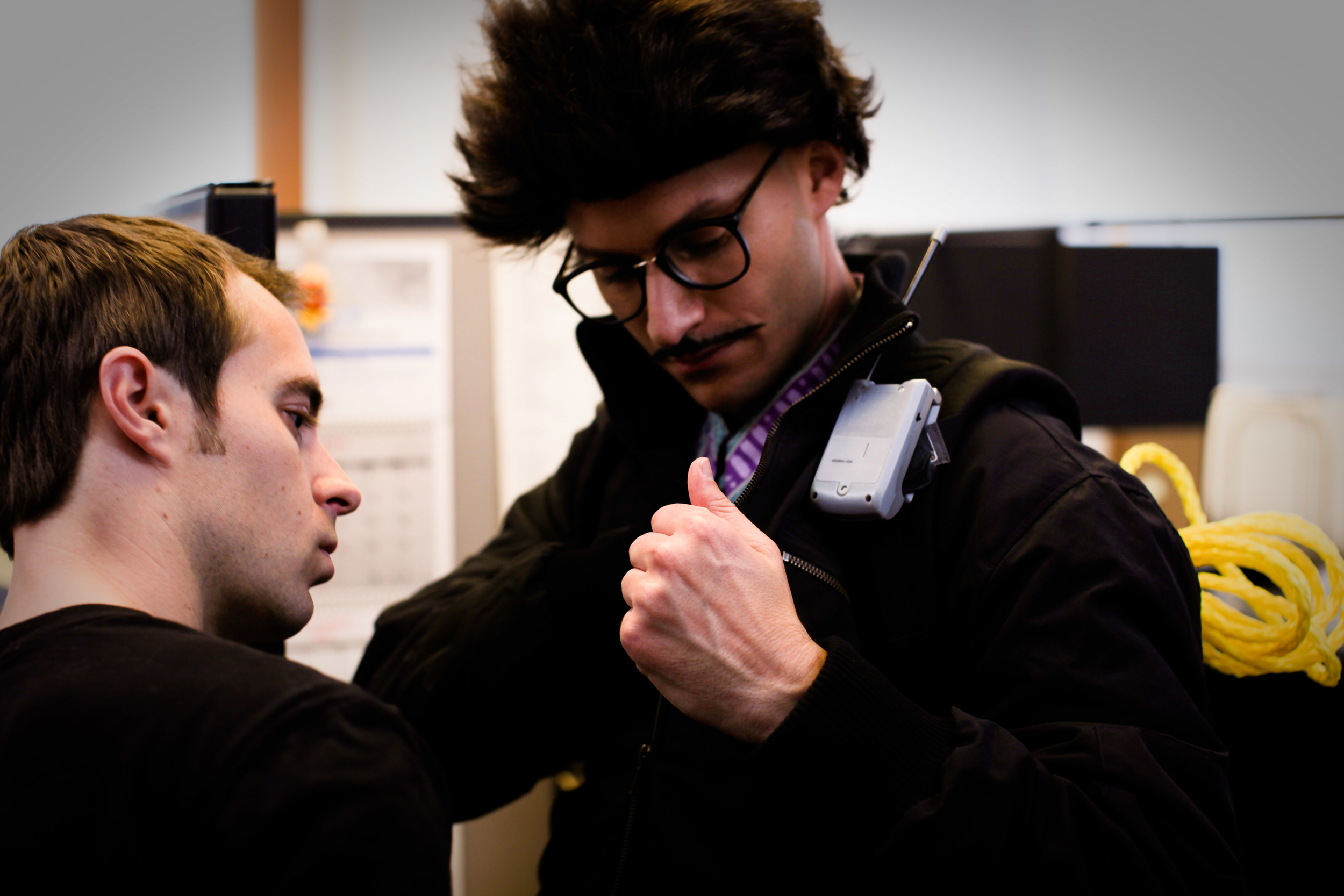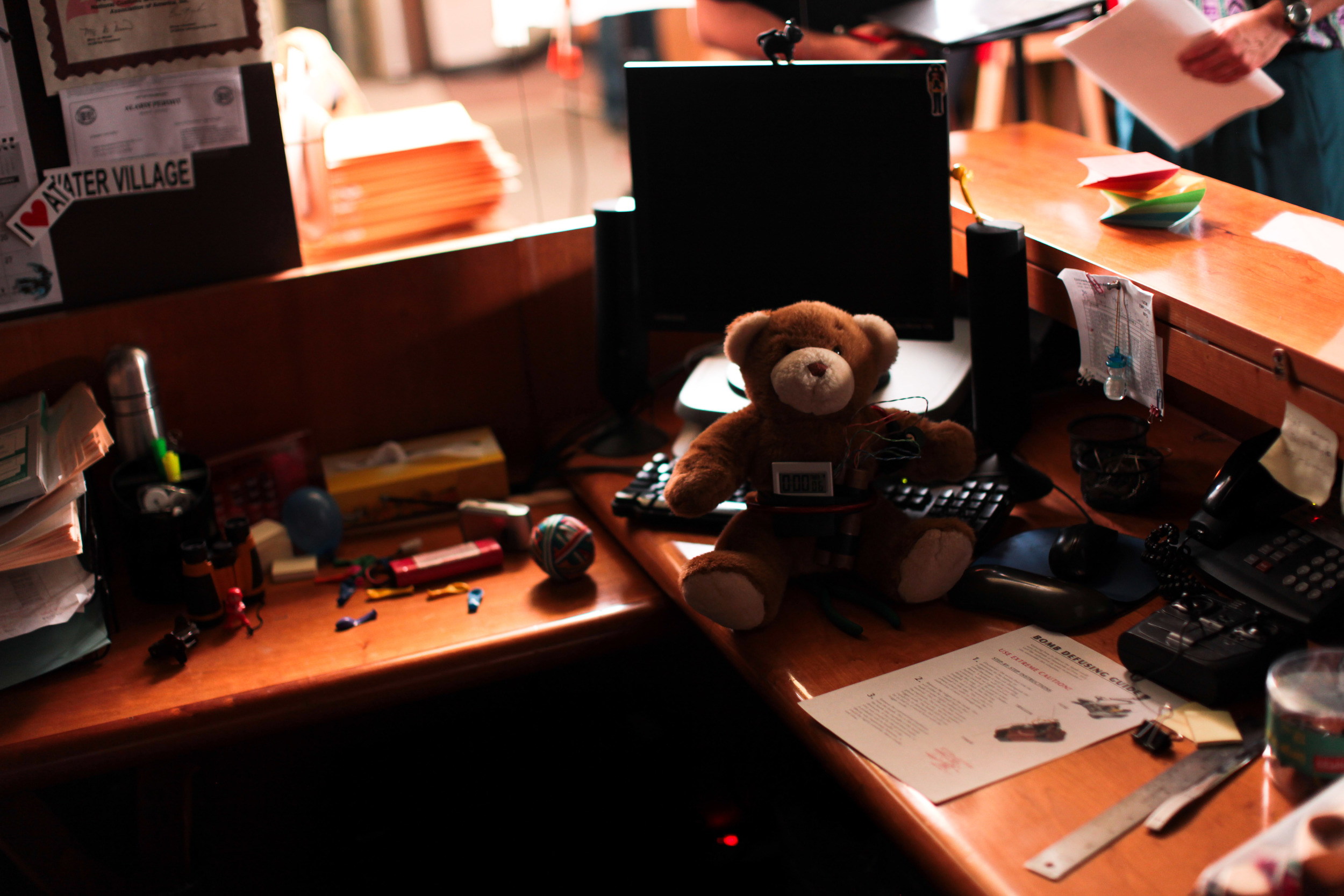 The super talented Anthony Enns handled all sound duties including booming, mixing and recording to high quality digital audio flies. The reason I love working with Anthony is that all his files are properly labeled by scene numbers and every channel is on a different track. This is absolutely neccessary for high quality post production. Tudor Boloni took on the task of sourcing all the props and dressing the set. He followed Thomas' references perfectly and added his own flavor and ideas to enhance the look of the show. The whole crew huslted and kept me on my toes, ensuring we had plenty of good material to work with in the edit.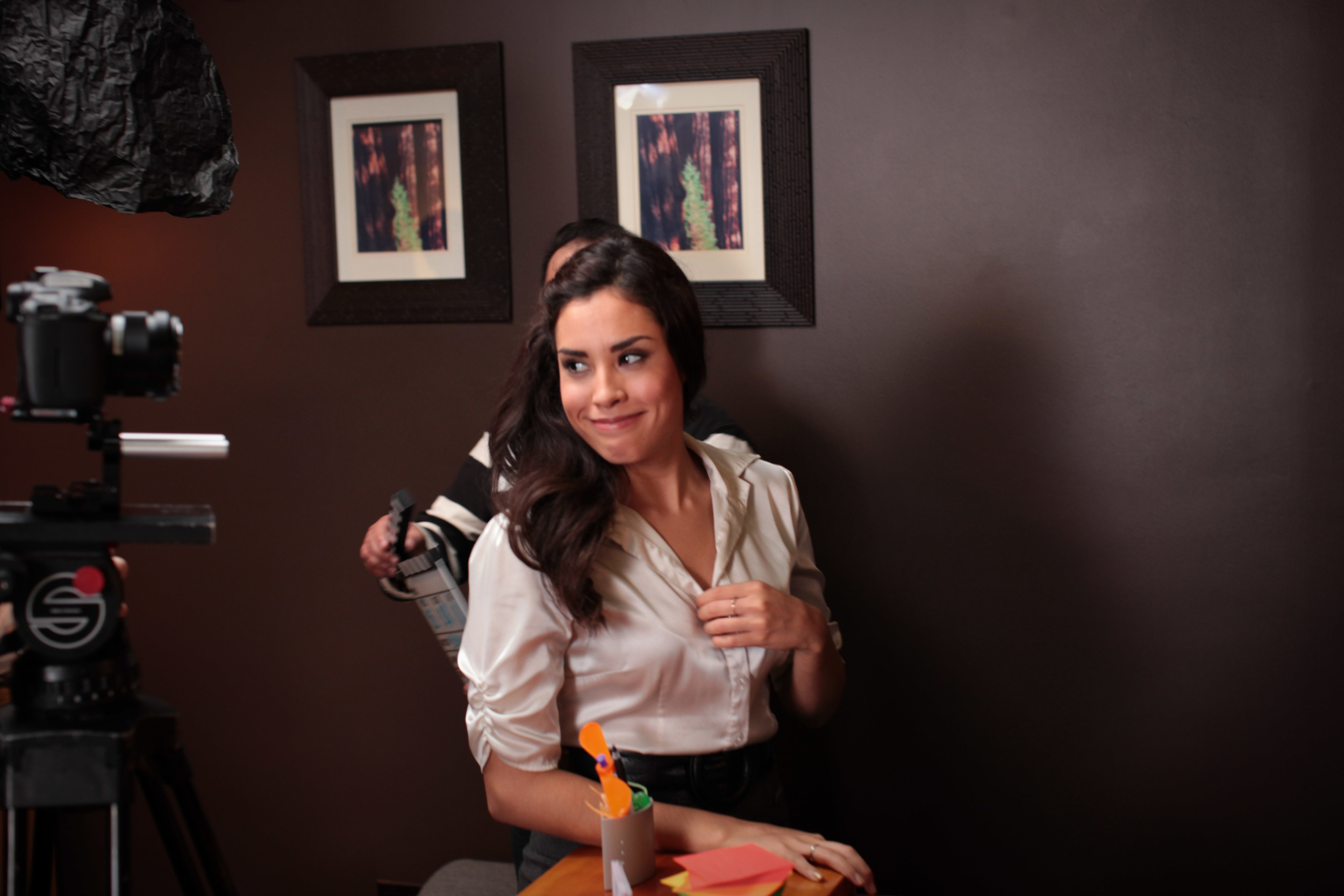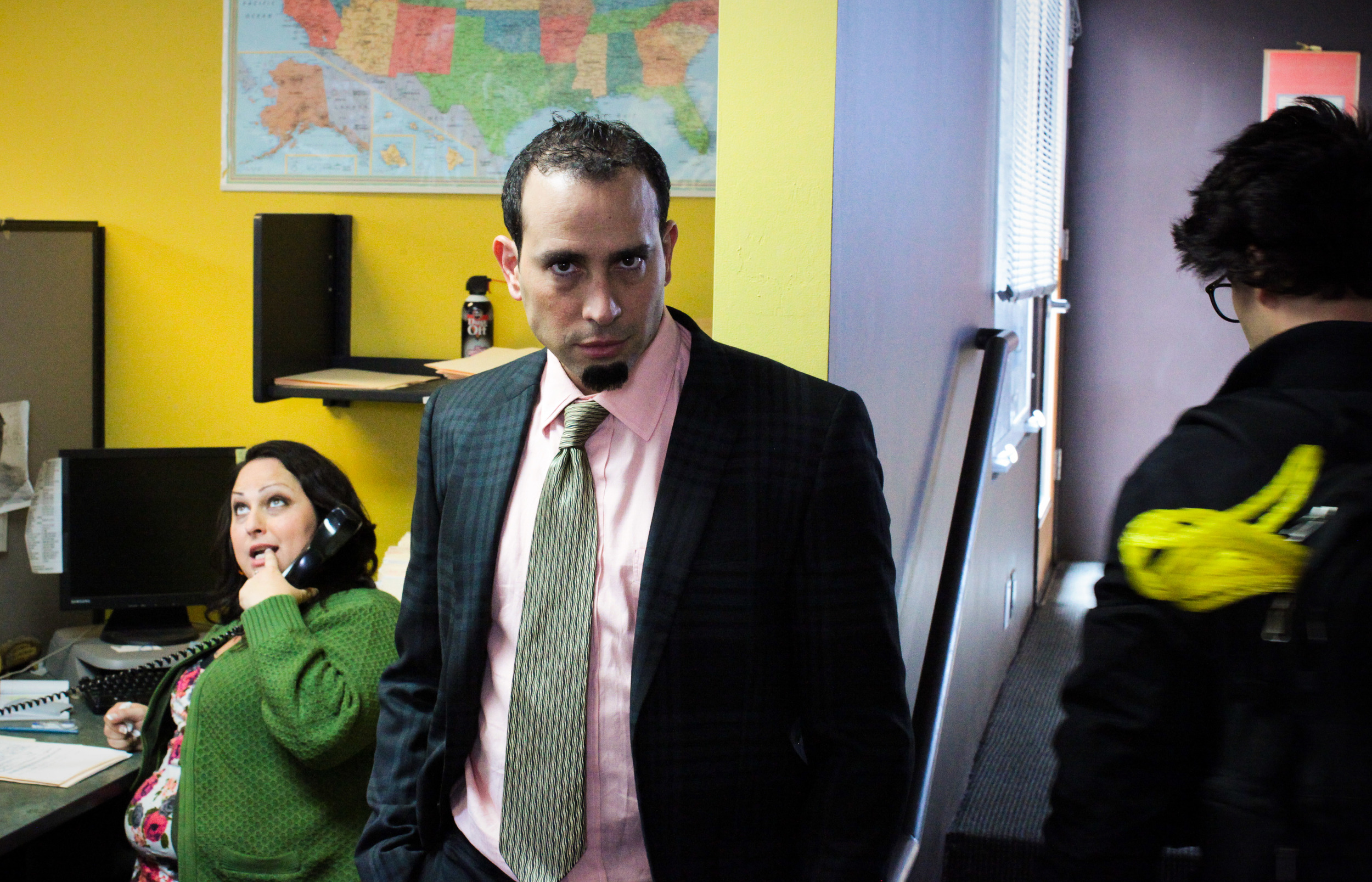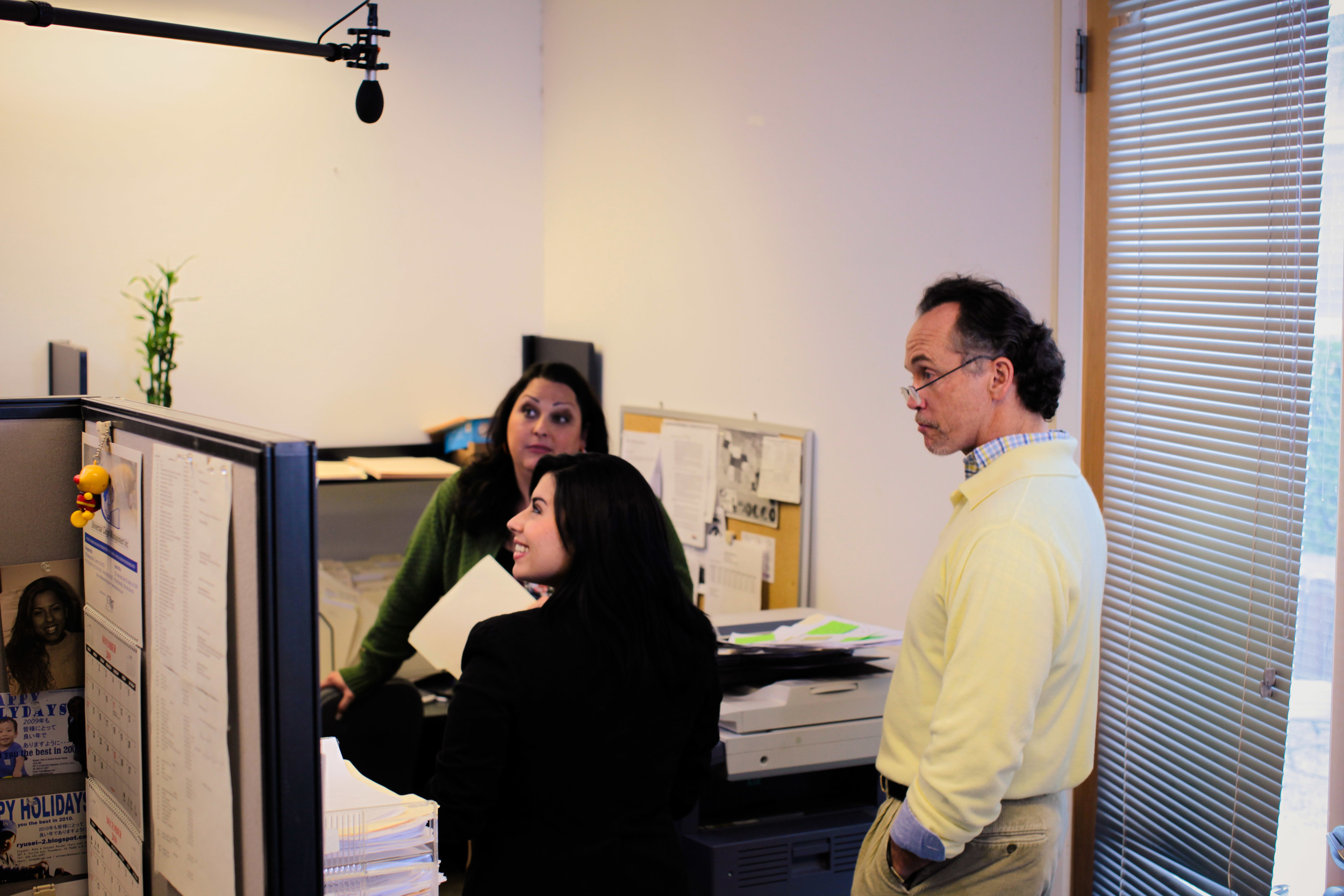 *photographs by Thomas Marcus George
Casting was actually stress-free for this project. Laureen Trujillo, who plays hot office girl Susan, was someone whom I've been wanting to work with for a while. I shot with Sharon Barragan (who plays Alexis) on one of Eric's videos before so we called upon her again. Buddy Lewis (Brandon) came in through a couple of references and Eric knew him from the comedy circuit. Comedian Monrok recommended Ronnie Khalil to play Eggie's foil, Anwar. We rounded out the office scenes with Laureen's sister and Devin Burke - the owner of Universal Cargo himself! Everyone did a fantastic job, it was a pleasure to work with actors who were patient and prepared.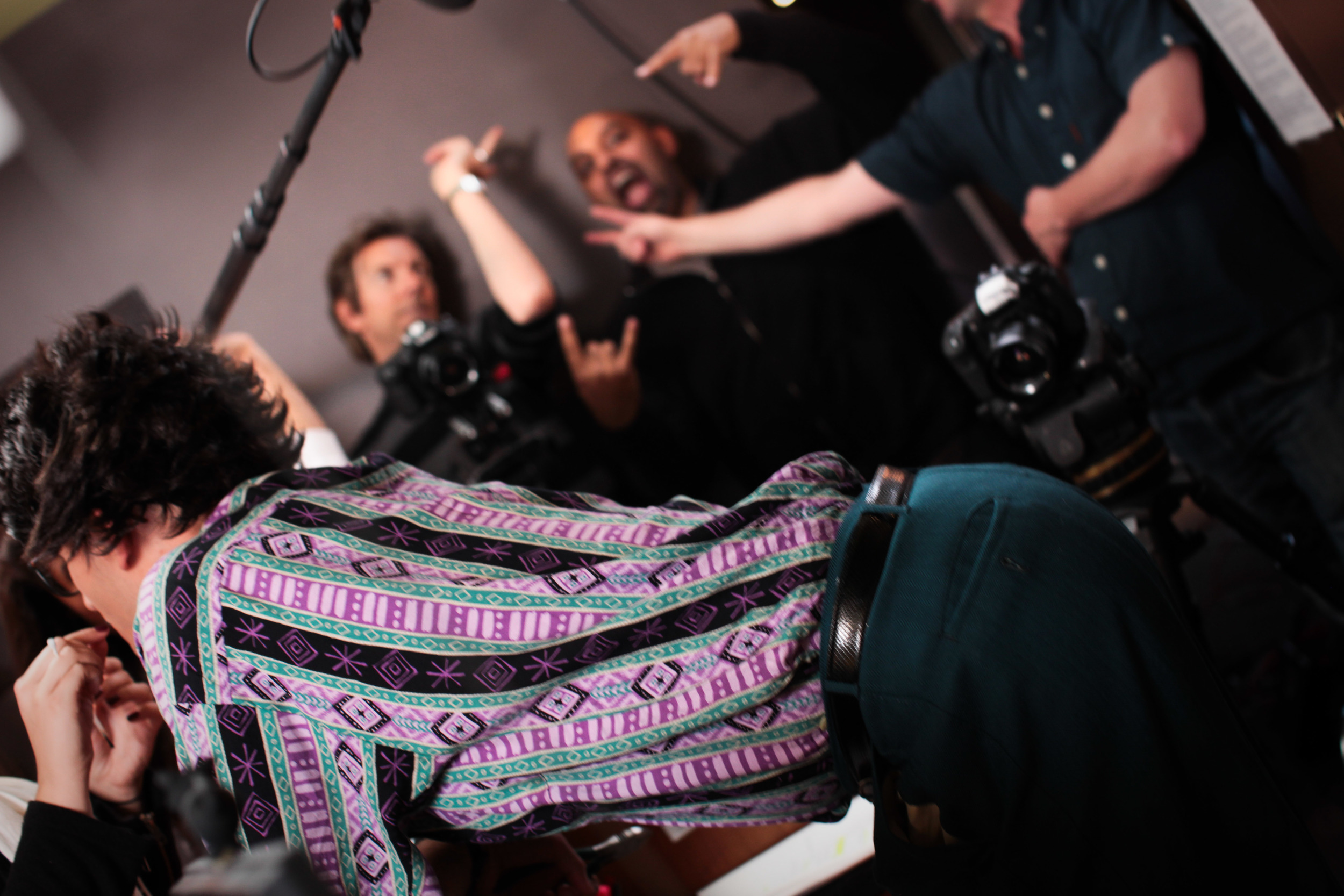 So come check out the Premiere Party for "The Eggie Files" or connect with Eggie himself so that you can see the first episode when it debuts on Feb. 14. Help spread the word that Eggie's in love with Susan by sending "The Eggie Files" to your valentine.

Snehal Patel
Writer/Director of "The Eggie Files"